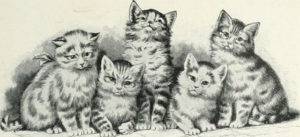 75th chat, Thursday January 12: sexual harassment of library workers
6pm Pacific / 7pm Mountain / 8pm Central / 9pm Eastern
Moderated by @overcastallen, @RobinDesmeules, @CharissaAPowell, @dejah_thoris
Storify (pdf, html) by @publibchat
This joint chat was presented in partnership with @publibchat (a new chat dedicated to topics pertaining to public libraries). Thank you to the moderators and the librarians behind publibchat for making this chat happen!
Suggested readings:
Discussion questions:
Q1. What measures are in place your work to protect you? Support you? Are they adequate?
Q2. Are incidences of sexual harassment openly discussed at your work? What would you like to change?
Q3. If/when you raised a concern, how was it handled?
Q4. How do you support your colleagues?