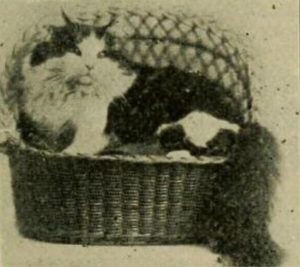 110th chat, Tuesday July 31: responding to ALA
6 pm Pacific / 7 pm Mountain / 8 pm Central / 9 pm Eastern
moderated by @schomj & @voxpopulare
Wakelet (compilation of tweets) (pdf) by @violetbfox
background:
On June 26, ALA Council voted to accept proposed revisions to the meeting room policy with little discussion. These revisions added language saying the "hate speech" and "hate groups" cannot be excluded if libraries provide meeting space for other religious, civic, or social groups. On July 8, Tyler Vachon discovered this addition and posted concerns about it on twitter. An outcry arose, and on July 9 the hashtag #NoHateALA was created to organize opposition. In response, James LaRue of OIF (ALA's Office of Intellectual Freedom) posted an explanation and later, due to confusion about when this addition was made, added a timeline of events. After hearing continued member concerns, IFC (ALA's Intellectual Freedom Committee) created a working group to begin drafting new revisions. Meanwhile, some Councilors began work to call for a vote to rescind the June 26 changes and revert to the 1991 language while IFC works on revisions. On July 20, the Executive Committee voted to authorize a vote to rescind the June 26 revision. ALA Council currently is debating this proposal, with a vote scheduled for August 9-16.
suggested resources:
discussion questions:
Q1. How would you define "hate group" or "hate speech"? What do you think of SPLC's definition of hate groups?
Q2. How do you think libraries can protect themselves, their patrons, and their workers when dealing with hate groups?
Q3. What are your thoughts on ALA Council's response to the controversy around this issue?
Q4. What do you think would make ALA a more inviting organization? What do you think would make the conferences more useful?