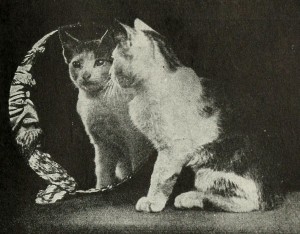 48th chat, December 15 2015: #feelings
Moderated by @kevinseeber
Storify (pdf, html) by @thomthomthom
supplemental Storify (collecting #whyIcritlib submissions) (pdf, html) by @violetbfox
@kevinseeber writes: For our last chat of 2015, I wanted to encourage those of us who are involved in #critlib to reflect on what we do, why we do it, and how we could be better. With that in mind, instead of a recommended reading, I am changing things up and having a recommended writing. I'd like you to write about why you do this. Why are you a critical librarian? Why do you identify with these ideas? Why do you participate in these chats?
I hope some of you will share your reflection with others by posting it to your blog, publicly sharing a Google Doc, or finding some other way to get it online, then tweeting a link with the tag #whyicritlib. Please don't feel pressured to post it, however—the point is to engage in reflection about why we do the things that we do. Then, we can use the December 15 chat to collectively reflect on our practice, talk about our #feelings, and get ready for the new year.
Discussion questions:
Q1: Embracing a #critlib approach to our work can put us at odds w/ our colleagues and organizations. How might we deal w/ those #feelings?
Q2: Where do you go when a #critlib approach fails? How do you respond? How do you get the nerve to try again tomorrow?
Q3: Is #critlib worth it? We talk a lot, but are we getting anywhere? How are these theories changing our actions? Or our profession?
Q4: How will you use #critlib to make a difference in the new year? What specific actions are you going to take to make things better?