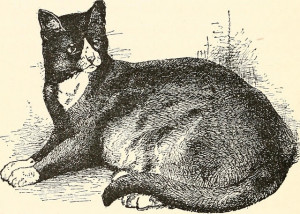 Fifth chat, May 20, 2014: Wikipedia article for critical information literacy
Moderated by @mswygart
Topic: There's no Wikipedia article for Critical Information Literacy (henceforth referred to as cilwikiart) – let's write one!  We'll be throwing around some ideas for how to approach crowdsourcing this.
Discussion questions:
Q1 What are the key concepts/sections to include in our cilwikiart?
Q2 Who are the critical people to cite in the cilwikiart?
Q3 Logistically, what would be best approach to groupwriting our cilwikiart? Google doc? Wiki userspace draft?
Q4 Who wants to write part of our cilwikiart, & what role would you like to take – initial draft of a section? Add to drafts?
Q5 Other important Qs I'm totally forgetting right now?
Outcome: We are going to write this article!  We have a "userspace draft" here: http://tinyurl.com/cilwikiart-draft – anyone with this link can see this, anyone with a Wikipedia acct can edit it – but it is not a "live" article yet.  Basically, this is our sandbox to go crazy in – to begin writing the article, place to put notes/placeholders of things to add, listing relevant sources to cite, etc. – feel free to start doing whatever you want here!  Along with this draft space is a "user talk" space where we can converse – thanks to Rory Litwin for pointing out and creating this shortened link: bit.ly/1qTveJc
Deadlines: There were calls for some "soft deadlines" and also maybe scheduling a group edit-a-thon for late June/early July – stay tuned for a more concrete date in that time frame (maybe a doodle poll to coordinate), which will be tweeted to #critlib and posted here. Vive la #critlib!