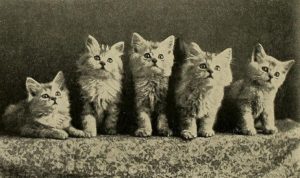 93rd chat, Tuesday November 14 2017: Radical Reference
6pm Pacific / 7pm Mountain / 8pm Central / 9pm Eastern
moderated by @mauraweb @Audrey_Sage_ @NicoleG_Haus
Storify (pdf, html) by @violetbfox
Radical Reference is a collective of library workers and information workers who believe in and work towards social justice and equity (http://radicalreference.info/about). In the past RadRef provided online reference services to activists, journalists and researchers who requested help looking for information and resources, and supported protests and other street actions. The NYC chapter has recently reactivated, and we'd like to host a chat to think on and discuss what RadRef could be in these times.
Suggested resources:
Discussion questions:
Q1. Have you heard of or been involved with RadRef in the past? Where/when? What draws you to this work?
Q2. What are other activist library groups? Can you share some examples of activist library groups' activities?
Q3. How can library/information workers contribute to and work with other activist groups?
Q4. How can we keep up the momentum and sustainability in our activist library work?
Q5. What would you like to see RadRef do or be? How can we make it happen?