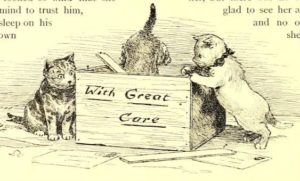 73rd chat, Monday December 19 2016: critical reflection
11am Pacific / noon Mountain / 1pm Central / 2pm Eastern / 7pm GMT
Moderated by @lisahubbell
Storify (pdf, html) by @lisahubbell
Critical reflection: questions and techniques for writing or group discussion to examine our practices
Critical reflection is an essential tool for raising our awareness of how we put theories into practice, and for conscious improvement on an ongoing basis. It can be done through writing, or out loud with others in "critical friend" relationships. It is used in the Ignatian Catholic practice of examen to look back on each day, and often recommended as a professional development tool for practitioners in education, nursing, organizational development, and other fields.
Discussion questions:
Q1. How/when do you build in time to reflect on your own work/praxis? Frequently, sporadically, in certain settings/circumstances? #critlib

Q2. Have you found any tools, practices, habits that spur such reflection for you? Is your approach more structured or free-form? #critlib
Q3. Do you examine your work, strivings, failures in light of specific theories, models, questions? How do you engage with them? #critlib
Q4. What challenges or obstacles do you encounter in using critical reflection in practice? How do you overcome them? #critlib
Q5. Does reflection propel you to shift your thinking, to take action? By itself, or combined with other input? If not, what does? #critlib
Definitions:
Suggested readings:
Sample questions for reflective writing:
The readings below offer a range of sample questions for reflection. You may want to try using some of these before the chat. If you're inspired to blog about your experience with critical reflection as a practice, feel free. You may also want to keep your writing or sharing private, and vent to your heart's content.

Questions on living one's values day-to-day:
Questions on teaching and information literacy:
More information about resources that were mentioned during the chat and further reading can be found at https://openbooklibrarian.wordpress.com/2016/12/22/critical-reflection-post-chat-materials.